TAG Sensors is moving to AWS Cloud, choosing Webstep as a strategic partner
TAG Sensor is improving their barrier-breaking tag technology and had a need to upgrade their IT-backend to be able to scale both on volumes and geography.
Amazon Web Services (AWS) as a platform was a natural choice meeting the requirements for scalability, security, reliability and global presence in a cost effective way.
– Serverless technology is very well suited for the workload TAG is developing and rolling out to customers world wide. The cost-model and ability to scale fast is also very appealing" says Sølve Tuven, CTO in TAG Sensors.
To secure that the new system is built with high quality and in a secure way, Webstep has been chosen as a strategic partner to support TAG with technical advisory and Well Architected Reviews of their workload. TAG is purchasing their AWS-services through Webstep and the parties also have a long term agreement for ad-hoc expert advisory when needed.
TAG Sensor have developed barrier-breaking technology since 2012 to track cargo and monitor its temperature on the way, so customers can document that the quality of their product is not at risk. The temperature logger tag, simply called the TAG, is a thin flexible temperature logger in the form of a sticker or shipping label. The TAG logs the temperature of the cargo from producer to consumer, disregarding carriers or transportation methods.
Webstep has 10 years of experience helping customers in the AWS Cloud, and is an Advanced Consulting Partner in the AWS Partner Network.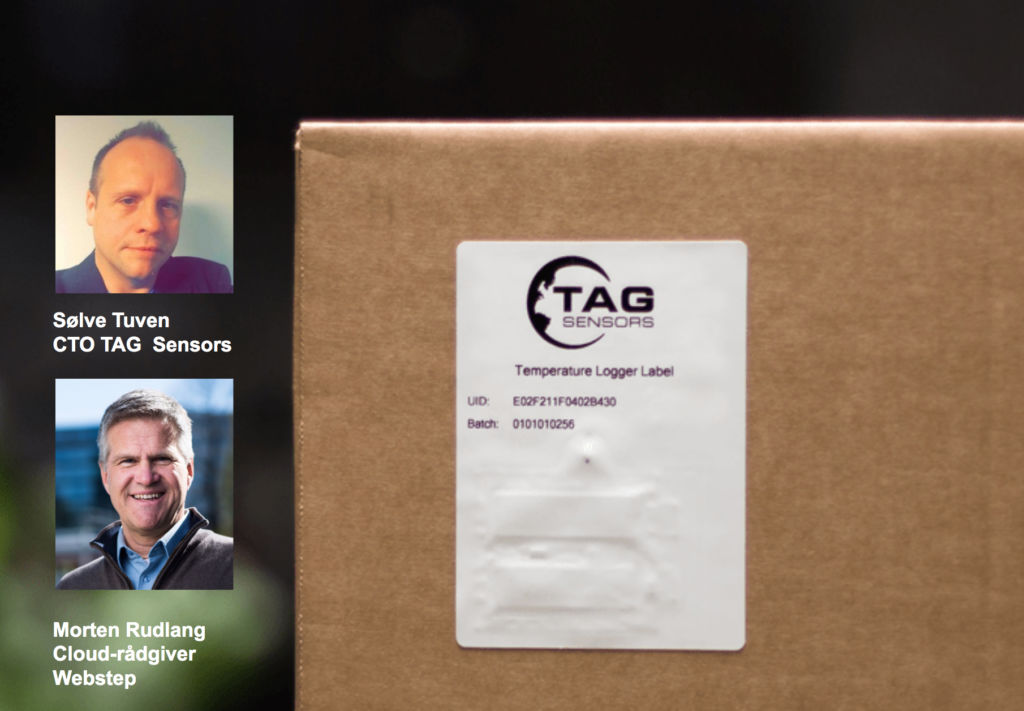 Relatert / Kontaktpersoner